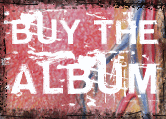 Terms & Conditions
Terms and Conditions for use of www.sonnet155.com
PLEASE NOTE THAT YOU, OR YOUR PARENTS ON YOUR BEHALF, ARE AGREEING TO THESE TERMS AND CONDITIONS WHEN YOU USE THIS SITE. IF YOU DO NOT AGREE WITH THESE TERMS, YOU SHOULD NOT USE THE SITE.
SUMMARY OF THE STUFF BELOW:
The site is for your own and not commercial use.
All material (text, graphics) is owned by or licensed to B7 Productions Limited and you cannot do anything with it other than view it on this website.
We are not responsible for anything you find on sites, which are linked to from this site. We are not responsible if your computer is damaged while you are looking at this site.
We may ask for some information about you (such as your e-mail address). The site also makes use of cookies. Please read our privacy policy for information on cookies and how we collect and look after your personal information.
You need to read the stuff below for the full detail of what you are agreeing to by looking at this site.
The Website, http://www.sonnet155.com, is operated by B7 Productions Limited ("B7P") a company incorporated in England and Wales, whose registered office is at Lion House, Red Lion Street, London, WC1R 4GB, registered number 4352507.
These terms and conditions constitute an agreement between you and B7P.
By entering the site you accept these terms and conditions. The terms and conditions are subject to change at any time, and it is your responsibility to check these terms and conditions regularly in case there are any changes. Continuing to use the site after a change has been made is your acceptance of the changes.
The site may contain links to third party sites unconnected with B7P. B7P is not responsible for and has no liability in relation to the content of any third party sites, nor does it endorse any third party site in any way.
Copyright and Use of this Site:
All rights, including copyright and database right, in this website and its contents, are owned by or licensed to B7P, or otherwise used by the B7P as permitted by applicable law.
In accessing these web pages, you agree that you will access the contents solely for your own private use. You can download and use the service on a single computer at a time and you can print out a single hard copy of any part of the content of the website solely for those purposes.
Except as permitted above, you undertake not to copy, store in any medium (including in any other website), distribute, transmit, re-transmit, broadcast, modify, or show in public any part of this website without the prior written permission of B7P or in accordance with the Copyright, Designs and Patents Act 1988.
The names, images and logos identifying Sonnet 155, B7 Productions Limited, B7 Enterprises Limited, B7 Media Limited or third parties and their products and services are proprietary marks of B7 Enterprises Limited, B7 Productions Limited, B7 Media Limited and/or third parties. Nothing contained herein shall be construed as conferring by implication, estoppel or otherwise any licence or right under any trade mark or patent of B7 Enterprises Limited, B7 Productions Limited, B7 Media Limited or any other third party.
DISCLAIMER
This site and the information, names, images, pictures, logos and icons regarding or relating to B7P, its products and services (or to third party products and services), is provided "AS IS" and on an "IS AVAILABLE" basis without any representation or endorsement made and without warranty of any kind whether express or implied, including but not limited to the implied warranties of satisfactory quality, fitness for a particular purpose, non-infringement, compatibility, security and accuracy.
In no event will B7P be liable for any damages including, without limitation, indirect or consequential damages, or any damages whatsoever arising from use or loss of use, data, or profits, whether in action of contract, negligence or other tortious action, arising out of or in connection with the use of the site.
B7P does not warrant that the functions contained in the material contained in this site will be uninterrupted or error free, that defects will be corrected, or that this site or the server that makes it available are free of viruses or bugs or represents the full functionality, accuracy, reliability of the materials.
Privacy
B7P takes your privacy seriously. This site does use cookies and we may ask you for some personal information. Please read the privacy policy, which describes how we use cookies and how we look after your personal information.
General
These Terms and Conditions and any contract arising between B7P and you as a result of your use of this website shall be governed by and construed in accordance with the laws of England and Wales. Disputes arising shall be exclusively subject to the jurisdiction of the courts of England and Wales.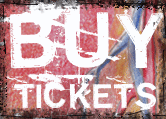 Register here
to be the first to hear all the news and receive regular updates on Sonnet 155