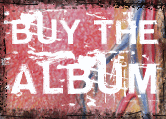 THE ALBUM

Sonnet 155 is the 11th album to be released by UK solo artist Tim Arnold

A rock/classical crossover of 11 songs written and performed by Arnold. Stylistically bridging the gap between Seattle Rock and European Baroque, the album re-interprets classical pieces of music by Mozart, Rimsky Korsakov and a co-write with Michael Nyman - all driven by Shakespearean themes.
In early 2007 singer, Arnold wrote over 30 individual letters to Shakespearean actors Derek Jacobi, Ian McKellen, Emma Thompson, Richard Briers & Janet Suzman, asking 'What theme in Shakespeare best described the human condition?' Replies to his letters poured in and with the gentle help of those who have devoted their lives to working on and in Shakespeare's plays, Arnold formed the basis of what would become the album, Sonnet 155.
It brings to life aspects of Shakespeare that speak to us all, that apply to our condition. Whether the listener is a teenager bursting with energy or a senior citizen dependent on a walking stick and digital hearing aid, whether the listener is an artist or a banker, Arnold's work will strike a note of truth and recognition in every one.
The result is one man's personal navigation through Shakespeare's themes.
The self-financed album was produced by Arnold with Chris Sheldon (Foo Fighters, Radiohead, The Boxer Rebellion, Biffy Clyro and Feeder).
A special edition of the CD was be released through TA Music & B7 Media to coincide with the live shows at the Almeida in May 2010.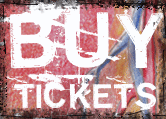 Register here
to be the first to hear all the news and receive regular updates on Sonnet 155