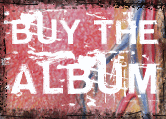 SONNET 155 - ALMEIDA THEATRE
9th May 2010 - Review by Paul Sirett, Playwright and Dramaturge
Ben Jonson wrote that Shakespeare "…was not of an age, but for all time" and he was proved absolutely right; every new age lays claim to the Bard. Shakespeare's words have been constantly re-invented, re-interpreted and re-imagined by generations of artists: Laurence Olivier, Ellen Terry, Peter Brook, Ninagawa, Dickens, Verdi, Ellington...the list goes on and on. Now there is a new name to add to the list: Tim Arnold.
Tim Arnold wrote to a number of eminent Shakespearean actors about the Bard and used their replies as the inspiration for Sonnet 155, a re-visiting and re-moulding of Shakespeare for our times in the form of pulsating, intoxicating rock music.
The work (which I saw performed at the Almeida Theatre in London) consists of a number of original compositions interposed with extracts from a selection of plays. In the performance I saw Richard Briers read Hamlet and Paul McGann read Lear – the older actor reading the young Prince and the younger actor reading the old King; a simple reversal that proved once again the versatility of Shakespeare's language and its ability to surprise. Along with Lisa Dillon's beautiful verse speaking these extracts provided a stimulating accompaniment to the exhilarating music (performed by ever-charismatic Tim Arnold, an excellent backing band, strings, and two opera singers).
The music itself is as sweeping and dramatic as the plays that slivers of the lyrics are borrowed from. Sonnet 155 claims ownership of William Shakespeare for a contemporary music audience. This is an inspired piece of work, proving that Shakespeare is not only, as Ben Jonson put it "…for all time" but also for all peoples in all times.
Paul Sirett, Playwright & Dramaturge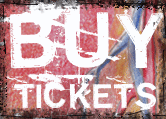 Register here
to be the first to hear all the news and receive regular updates on Sonnet 155