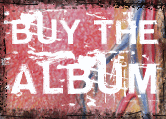 TIM ARNOLD
Tim Arnold is a singer, songwriter and composer from London. Hailing from a theatrical family, he signed with Sony and found success in the late 90's as the leader of Britpop band Jocasta. In 1999 he was composer in residence for the 400th Anniversary season of Shakespeare's Globe for Peter Oswald's Augustine's Oak.

He subsequently signed with Universal Music as a writer and producer. In 2006, he released his most popular album to date Secrets of Soho, a people and places album about his beloved Soho, recorded in the area's most famous private members club The Colony Room.

Since 2006, he has independently released 10 albums. 2009 saw the release of his 10th studio album, the eclectic Oaky Dokey. Tim works on every aspect of his career independently. He set up his own label (TA Music) in 2006 and continues to produce music that is …cosmopolitan, vivacious, spiritual, stark and intelligent.

Sonnet 155 is his 11th album to date. Tim has recently completed writing his first musical, a theatrical adaptation of the album Secrets of Soho.
Back to cast List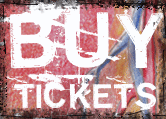 Register here
to be the first to hear all the news and receive regular updates on Sonnet 155