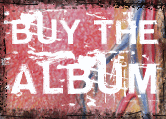 Geoff Laurens
Geoff has been a guitarist since he was 8 years old, graduating as a Bachelor of Music at the Guitar Institute of London in 2002.


Since then he has played in numerous bands. Associated artists include Courtney Love, EMF, and is currently playing bass in 'The Resistors'.

Also a composer/producer for film & TV, Geoff first worked with Tim Arnold in Geoff's band 'The Phoenix Drive' with Drew McConnell (Babyshambles) in 2003. As a guitarist Geoff is influenced by American rock bands; The Smashing Pumpkins, Jane's Addiction and Dinosaur Jnr.

Geoff reunited with Tim Arnold in 2009 to work on the guitar arrangements for Sonnet 155. His input has been vital to the development of Sonnet 155's live performances.
Back to cast List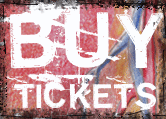 Register here
to be the first to hear all the news and receive regular updates on Sonnet 155