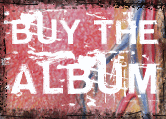 Darrin mooney
Darrin has been Primal Screams' drummer for the past 12 years and has also played for UNKLE, Deepest Blue, Gary Moore, David Holmes and The Ragga Twins. 

Darrin has developed and studied many different styles and methods of attack, making him an invaluable asset whether playing tub-thumping rock, syncopated jazz or tripped out break beats. 

Being a featured endorsee for Pearl, Darrin also features at many music conferences chairing various drum clinics around the World. After joining Primal Scream in 1997 Darrin played on the XTRMNTR album, released spring 2000 to rave reviews including a 4 star review in Q magazine.

He has also played on the Primal Scream album "Vanishing Point" and "Evil Heat" albums as well as headlining festivals all over world. 

Darrin in 2001 joined forces with Gary Moore to record the "Back to the Blues" album and tour extensively across the UK and Europe. He has also recorded the albums "Scars" ( September 2002 ) and "Power of the Blues" ( June 2004 ) with Gary Moore. 

Darrin studied with Dave Clifford and Bob Armstrong and has played in a wide variety of bands including many jazz and big band gigs. Further credits include Alisha's Attic and Judie Tzuke to name but a few. Darrin has recently returned from touring the UK,Europe and the USA and is currently working in the studio.
Back to cast List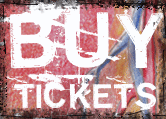 Register here
to be the first to hear all the news and receive regular updates on Sonnet 155