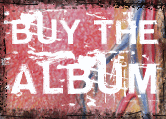 Sonnet 155
"Timeless sounds for our time..."
                  Michael Attenborough, Artistic Director, Almeida Theatre
On the face of it, Shakespeare and modern popular music would appear to be poles apart, with the lovers of one unlikely to be devotees of the other. Give it a moment's thought and you realise that this is not a law of nature. What could be more natural than a creative, contemporary artist looking for inspiration from the writer who was voted the Man of the Millennium?

Sonnet 155 is a collection of songs about today and tomorrow inspired by Tim Arnold's own personal experience and the creativity of a man writing four hundred years ago.
On two consecutive Sunday evenings (2nd and 9th May 2010)
B7 Productions presents a unique theatrical interpretation of Sonnet 155  at The Almeida Theatre, directed by acclaimed theatre director, Deborah Bruce.
A musical landscape that swoops from the tender to the angry, from the confident to the terrified, from utter confusion to a brief, elusive sniff of the truth. Songs which embrace a huge range of styles and flavours, melding the classical with the contemporary, forever teasing your mind, while brushing briefly against your heart.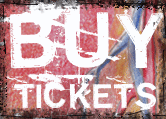 Register here
to be the first to hear all the news and receive regular updates on Sonnet 155